Welcome to Medical Touch Massage!


NEW LOCATION: 425 S. Lombard St, Clayton NC 27520


MedTouchMassage.com
All Services Provided by North Car

olina Licensed Massage Therapists
ONLY seeing EXISTING Clients/Patients or NEW Clients/Patients with Physician/Healthcare Referrals.

ALL 2019, 2020, 2021, 2022 Special Pricing Programs or Pre-Paid Sessions and Gift Certificates will be valid until December 31, 2023 - yes, 2023! We value you & value your financial investment in us!

Even if the prices for 2022 and beyond have increased, as most have, your pre-paid sessions will be honored!

ALL Home Visits have been DEFERRED INDEFINITELY.
PLEASE do NOT bring into the office any more PERSONAL ITEMS other than those ABSOLUTELY needed for your session. Please avoid bringing in purses or bags, unless they are in plastic bags we can disinfect, as we work to limit secondary contacts. Note: COMBS for your PERSONAL use are now available at our office. We will store it for you in your own PERSONAL bag for your use after future sessions.
We are SURE you will understand the NECESSITY for text/email/telephone conversations/discussions prior to your appointments as we implement our new COVID-19 Assessment Protocols.
We are staggering client/patient appointments to ensure we can provide INCREASED DISINFECTION PROTOCOLS ~ yes, even more stringent that our usual protocols ~ in between ALL appointments. So, please understand, even though we have multiple suites now in our new offices, our Appointment Availability may be significantly more LIMITED as we practice a continued abundance of caution. And, with the increased disinfection protocols, we may need some patience from you on your start times as we fine tune our processes. We are focused on thoroughness rather than speed, so please bear with us if we delay your start time a bit here and there. Once the front door is unlocked, it is safe to enter. We will text you if there is any delay!
For the health of our clients/patients, as well as ourselves, an antimicrobial/anti-viral filtering system was installed when we moved into our new offices on March 1, 2020. At present we are constantly recirculating the air in our office through this system. Should you be too chilled from the constant airflow, please let us know so we can provide you with additional heating options or sanitized blankets/coverings.

In addition, we have increased antimicrobial/anti-viral filtering devices in all of our therapy suites.

Masks are required at all times while you are in our offices and during your sessions. If any special consideration is needed, of course, please let us know so we can accommodate any medical needs.

We will be utilizing freshly sanitized bodywork gowns, surgical caps, and lotion holsters for every client/patient session to ensure your therapeutic session is as beneficial as possible

We also have a virtual check-in process for each client and will be providing you with a special office cell number to call/text upon your arrival. Your temperature will be taken prior to each session as well.

We

ABSOLUTELY understand and believe it is PRUDENT to discuss and/or cancel/reschedule your appointments out of concern for personal or family potential risks. We GREATLY appreciate the thoughtfulness and concern many of you have expressed to us as small business owners, but, as always, Your Health and the Health of Your Loved Ones is our HIGHEST priority.
SOON AVAILABLE AGAIN.....
(once Pre-Pandemic Established Clients have all been seen)
You'll Be Able to Book Appointments Online at MassageBook - Book Now

Our Practice Philosophy
Our Clinic Location
Skills & Services Offered for our Clients/Patients
Professional Memberships
Our Practice Philosophy
Our clients tell us, "your office is a place of healing."
All sessions are customized to meet your individual requirements for every appointment you have with us whether you want, or need,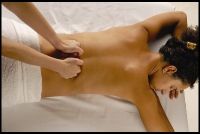 pain reduction work, an overall relaxation experience, specific spot work, or treatment for a condition/issue or a combination of any of the above! At Medical Touch Massage, we've brought together a group of like-minded licensed Massage Therapists to work with many different types of clients and patients using Massage, Bodywork, and other skills within our scope of practice to help however we can.
Many of our clients seem to prefer our focus on current troublesome or chronic pain issues, but we have extensive training and education on multiple other aspects of health and wellness utilizing the incredible benefits of massage. Our goal in this work is not only to soothe the aches and pains of everyday life but also to improve the overall condition of your muscles and soft tissues, help with pain reduction, restore mobility to muscles and their associated joints, and assist with longer term improvement in each of our clients' health and well-being.
While many of our Licensed Therapists have experienced instances of extraordinary results for individual clients, we do have to make you aware that if your body feels like it has recently been "at war" with itself, you shouldn't expect, nor may we be able to deliver, the achievement of "world peace" in one massage session!

Lymphatic & Lymphedema Work: Catherine Newton, NC LMBT 14165 is a Certified Lymphatic Therapist (CLT) and has passed her 135 hour training at one of the six approved North America Courses by National Lymphedema Network (NLN) and Lymphology Association of North America (LANA). Catherine is certified to provide Manual Lymph Drainage (MLD) for multiple conditions and Compressive Decongestive Therapy (CDT) to address Lymphedema & Swelling Disorders. She is certified to measure and order compressive garments and devices. Catherine also has over 10 years of experience in MLD & CDT for Lymphedema patient, and has taken all the course work required by LANA to take her CLT-LANA exam and expects to finalize that additional certificating within the next 12 months.
According to North Carolina State Law 2009, insurance companies are required to pay for treatment for Lymphedema patients. We will work with our individual Lymphedema patients to accommodate their specific insurance billing situations as needed.
425 S Lombard St, Clayton, NC 27520
Between US70 Business Hiqhway & Main Street
Parking on Side Street, Entrance faces Lombard Street
BOOK Online at MassageBook - Book Now
CALL/TEXT: 919-412-4381 ~ Anytime ~ Day or Eventing
Calls Accepted & Returned during Normal Business Hours &/or Early Evening
TEXT is often the fastest way to reach us at ANY time!
EMAIL: MedTouch@MassageTherapy.com
Use Our Contact Info Page ~ it also has a Google Map for our Clayton Office

Skills & Services Offered for Our Clients/Patients
♦

Pain Reduction, Deep Tissue, Trigger Point, Taut Band, Osteoarthritis Massage




♦

Neuromuscular & Myofascial Release Massage


♦

Medical Massage for Motor Vehicle Accident Issues & Insurance/Workman's Comp Massage




♦

Amputee & Wounded Warrior Massage




♦

Therapeutic Massage




✲

Chronic Pain


✲

Migraines


✲

Temporal Mandibular Joint (TMJ)


✲

Anxiety &/or Depression




♦

Wellness/Relaxation/Swedish Massage




♦

Massage for Cancer Survivors or Patients




♦

Massage for Burn Survivors by Therapists Certified in Burn Scar Massage




♦

Manual Lymph Drainage (MLD) for Lymphatic Drainage/Detox for:


✲

Autoimmune Disorders ~ Fibromyalgia, Chronic Fatigue
Rheumatoid Arthritis, Lupus & more


✲

Sinus/Ear Congestion


✲

Facial Puffiness




♦

Manual Lymph Drainage (MLD) for Post-Surgical Situations:


✲

Orthopedic/Reconstructive/Cosmetic


✲

Joint Replacements/Orthopedic Surgery


✲

Reconstructive/Cosmetic Surgery including Implants,
Liposuction, Lipotransfer, Body Sculpting, Lifts, Tucks & more


♦

Manual Lymph Drainage (MLD) for Post-Mastectomy
& Breast Cancer Survivors


♦

Manual Lymph Drainage (MLD) for Lymphedema
or for Swelling Conditions/Disorders


♦

Compressive Decongestive Therapy (CDT) for Lymphedema
or for Swelling Conditions/ Disorders


✲

Compression Wraps/Bandaging for Lymphedema




♦

Aromatherapy Consultation & Products


✲

Body Butters, Lotions, Scrubs, Soaps


✲

Oil Blends, Inhalers, Rollers, Jewelry




♦

Hydrotherapy


✲

Hot Stone &/or Cold Stone Massage


✲

Hot/Moist Towel Compresses


✲

Hot/Dry Towel Rolls




♦

Gift Certificates ~ Customized, Electronic &/or Printed


♦

Multi-Session Savings Packages for Select Services


✲

Pre-Pay for 3 Sessions for a 7% Discount




✲

Pre-Pay for 3 Sessions for an 11% Discount




♦

Insurance Billing Documentation & Direct Insurance Billing with


pre-certification IN SOME SITUATIONS


♦

ON PAUSE: Traveling/Outcall Services for select services
~ additional time & travel charges may apply


♦

ON PAUSE: Corporate or Other Chair Massage Event participation


✲

Proposal are generally submitted within 24 hours after
initial discussion about the event requirements


✲

A minimum of two week notice prior to your event is requested
if you will require 2 to 10 therapists at your event